Automatically Selecting a Default Customer
You don't have to select a customer for every POS transaction, you can use the store settings window to set the system to auto select a default customer whenever you login.
Log into the system, and then access the Setup menu. Then from the setup window select the Stores tab in the upper section and the General tab in the lower section.
Use the drop-down box to select your default customer (it should automatically have "**THANK YOU**" selected) and then check the box labeled Auto Select When Login. Once you make your changes the Save Store will turn green and can be used to save the settings.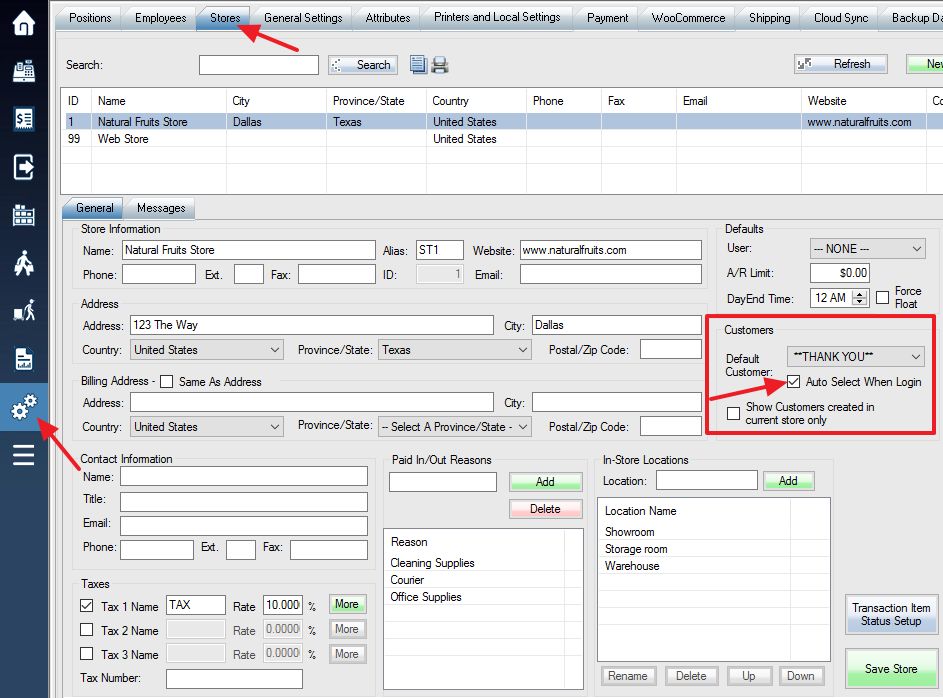 Now whenever a user logs into the POS, it will skip the select customer screen and go directly to the transaction window. This popup screen will not show up: