Calculating / Editing Average Cost
When receiving a new purchase order, the new average cost is the average of the current inventory onhand cost and the new receiving landed cost.
By default, the sold cost (COGS) is the current average cost when selling. The sold cost will be one of the PO landed costs if the First-In-First-Out (FIFO) cost switch is on.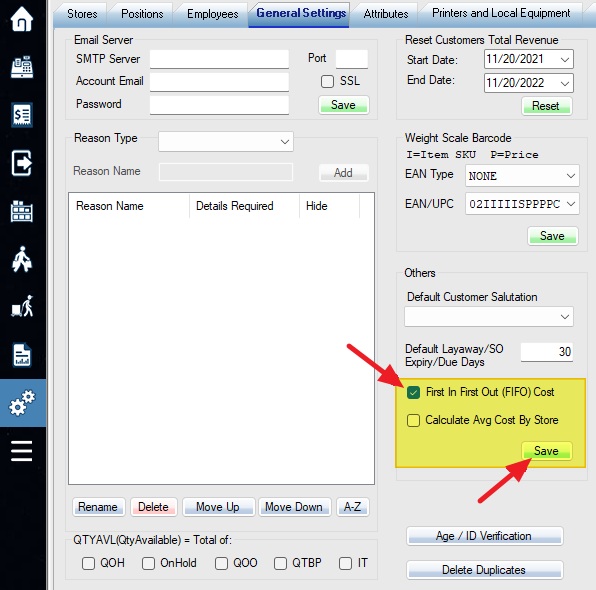 You can manually edit the average cost here: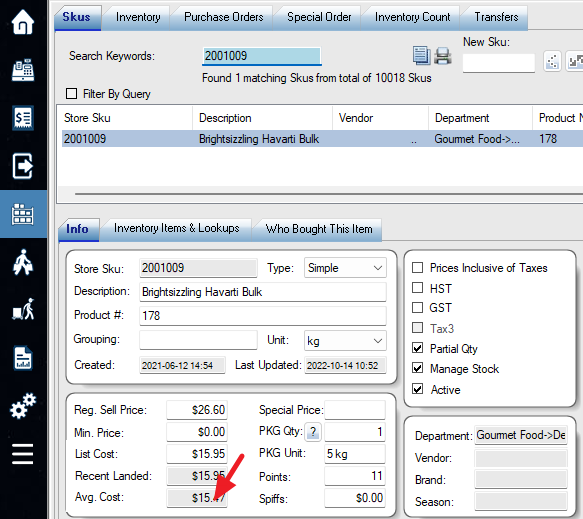 Select transactions from the bottom list view (right-click to select all).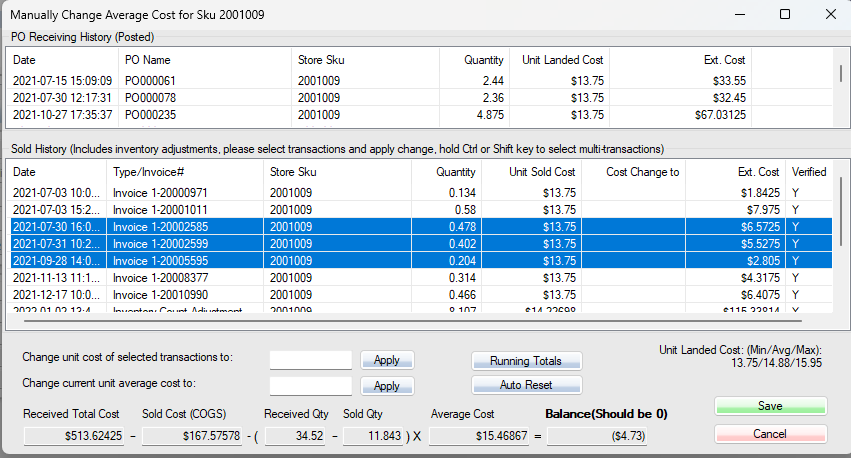 Input the average cost amount into one of the boxes and click apply. Make sure the Balance at the bottom is zero. Then click the green "Save" button.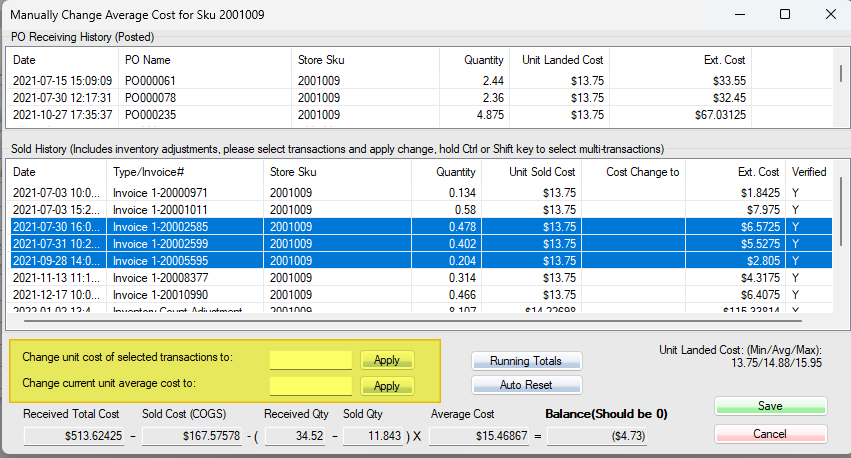 You may also try the "Auto Reset" button.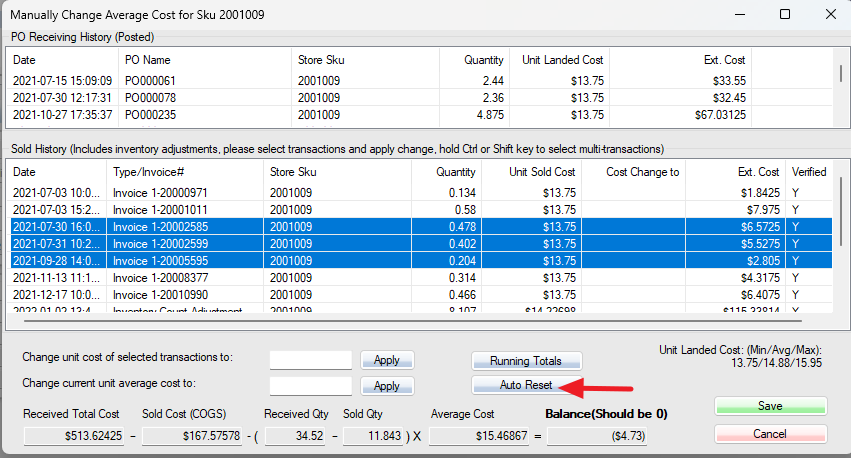 To list all SKUs with average cost problems, click the "Edit Average Cost" button in General Settings.
Select any SKU(s) from the list, or right-click and select all. Click the "Auto Recalculate Selected SKUs" button.

The system won't automatically change the average cost (COGS) for transactions before the accounting cut-off date.