Centering Printed Text on Generic / Text Only Printers
If your generic / text only printer is printing receipts too far to the left side, you can center the text printing with using the printer settings window.
Log into the system, and then access the Setup menu. Select Printers and Local Settings tab.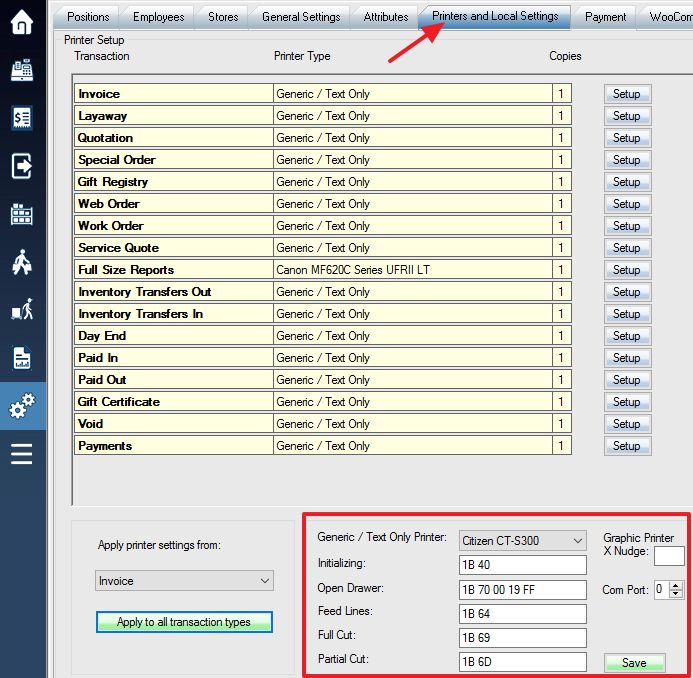 Navigate to the Initializing field and enter the following code: 1B 40 1D 4C 35 00
Alternate Initialization String: 1B 40
Now press Save button and try re-printing a transaction receipt to test your new settings. The printing should now be centered.