Changing Tax During Transactions
To change your tax during a transaction:
1. Press F8 or the blue Change Tax button to edit the taxes that are being applied to the transaction or items within the transaction. Upon selecting this option a Change Taxes window will be displayed.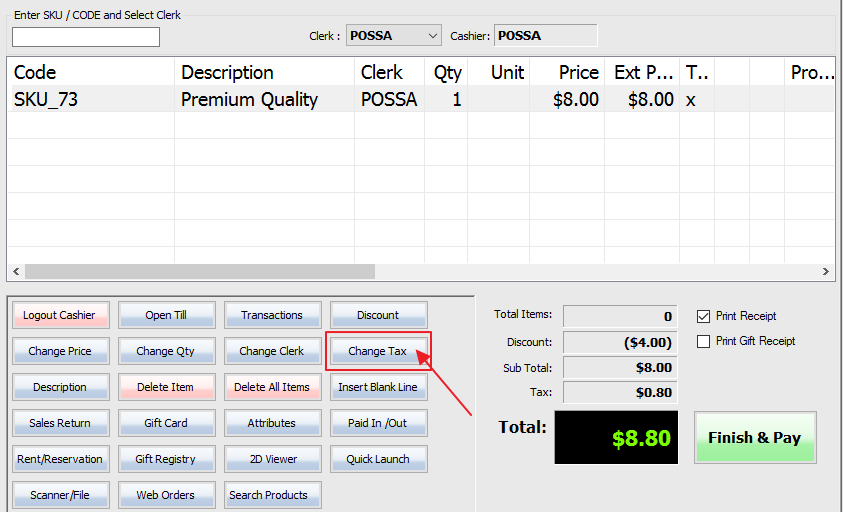 2. Choose the desired taxes you wish to apply to the item by checking the boxes. Note: Taxable checkbox or tax rate will be disabled if the cashier has no permission to do so.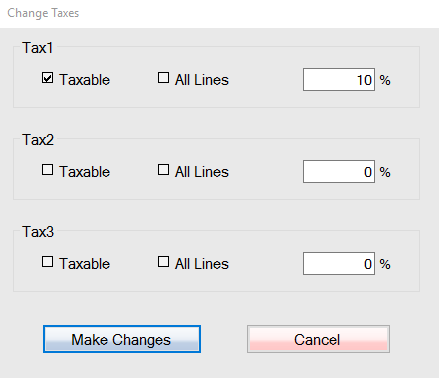 3. To apply the tax to all lines of the transaction check off the Taxable and the All Lines box.
– To remove particular taxes from an item uncheck both the Taxable and All Lines checkboxes in the selected tax field (repeat the same steps to remove all taxes from the transaction). To remove tax from all lines uncheck the Taxable box and check the All Lines box.
– To apply or remove a tax to one selected item only, select the item and select the desired taxes you wish to apply or remove from the item (you can remove taxes from all other items to and apply tax to this item only).
4. Once you have made your choices select the blue Make Changes button at the bottom of the window.
You don't have to change taxes for a customer in every transaction, to set up tax exemption by customer click here.