Configuring Moneris Core Semi-integrated Payment
First, plugin in power and internet cable. Press the menu button.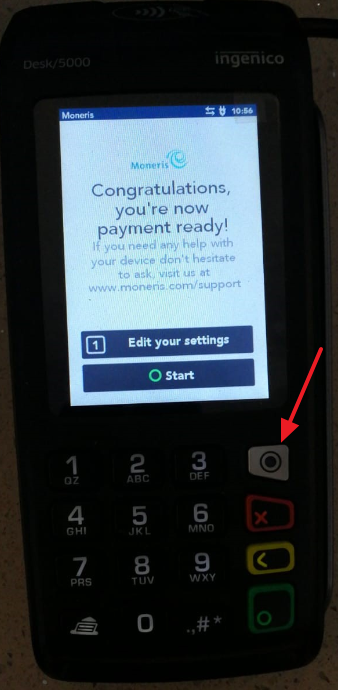 Enter user ID and password: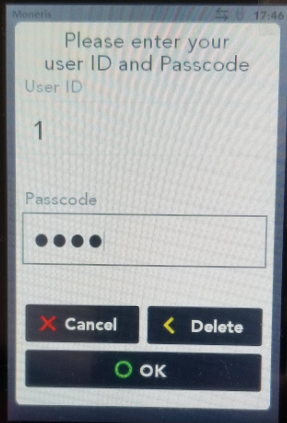 On the main menu, scroll to the right to get the second page. Click "Semi-Integrated". If you see the "Stand Alone" icon, you are done, don't click again.
Click "Settings" at the bottom to the next step.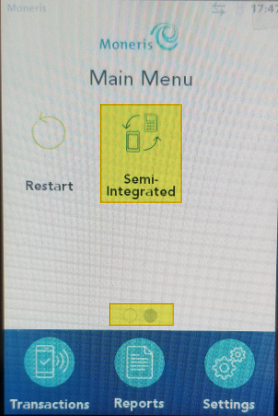 Select Communication->Comunication Setup. Then setup the IP address: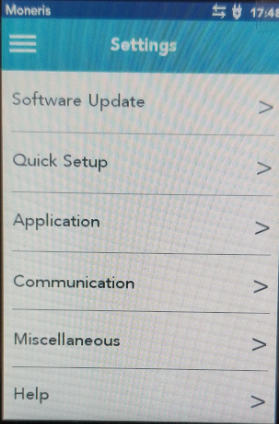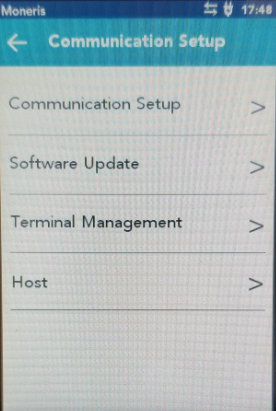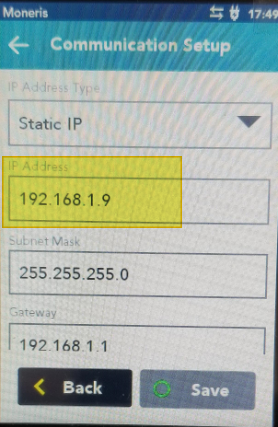 Select Application->Integration and find Port: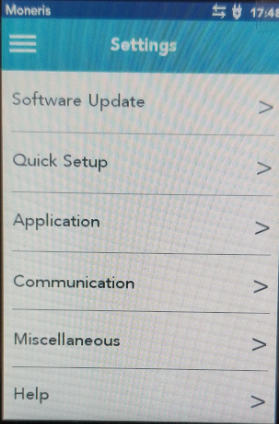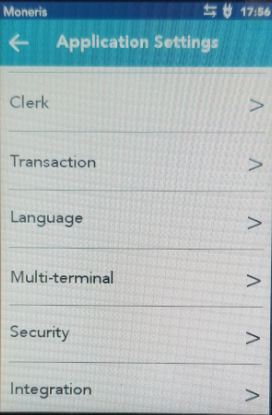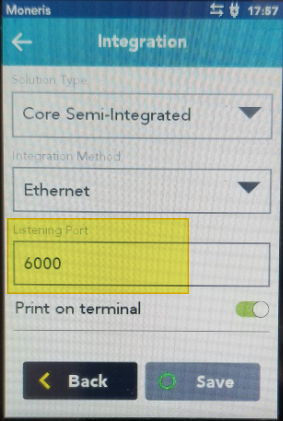 The last step is to put IP and port into POS settings: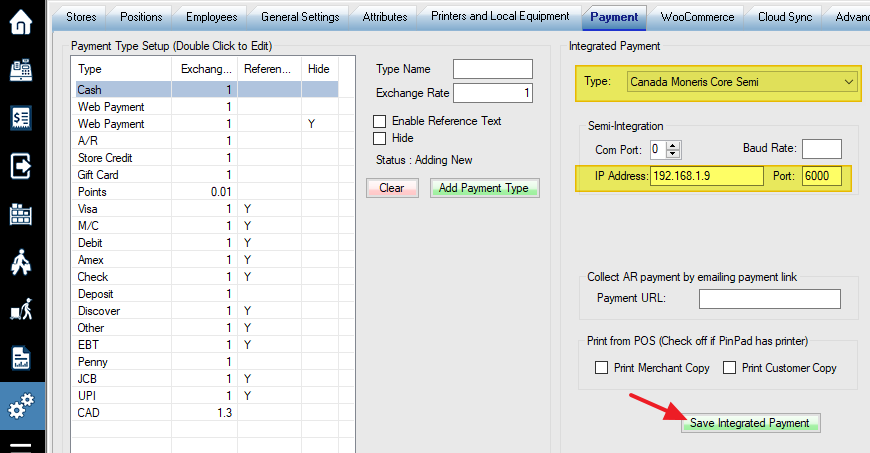 In the payment window, insert the amount, the integrated payment should popup. Hit ENTER or F10 key, the amount should show up on the pin pad.