Custom Designed Purchase Order Report
This article will show you how to design your own purchase order "On Order Report".
Click the "Print Reports" button in the PO section, select "Design Custom Report".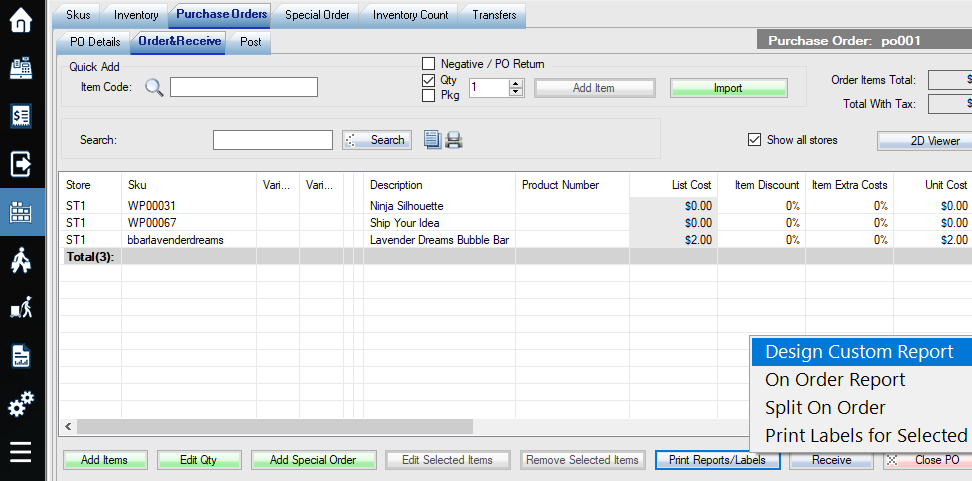 Enter a report name. Click the "Create" button.

Click "Import" and select "PuchaseOrderReport.lbl" file from c:\woopos folder.

Edit the report and new fields if needed.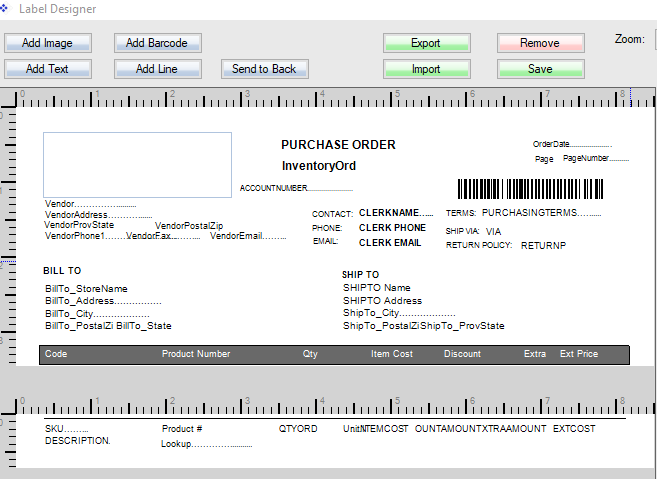 After editing, you will see a new report from the menu.