Entering Descriptions for Blank SKUs During a Sale
When a SKU without a description is entered into the transaction window, the Change Description window will automatically pop up and prompt you to enter a description.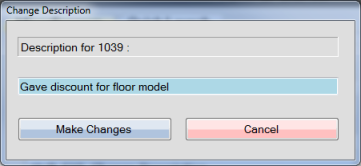 Once entered into the transaction, the description of the item can be changed again using either press Shift-F10, or Description button.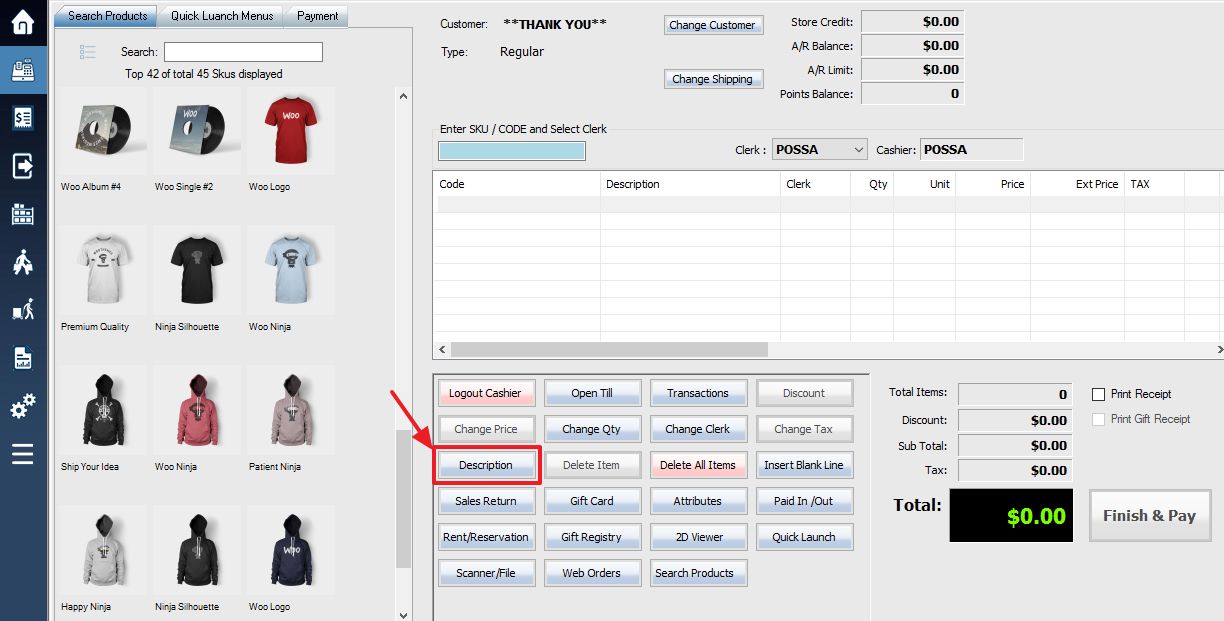 This will bring up the Change Description window. Simply type the item's new description into the empty field.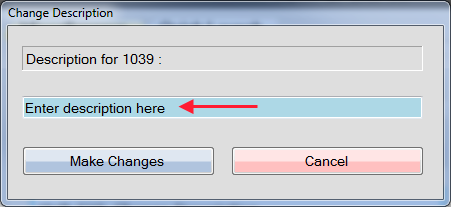 Once you have entered the new description, press the Make Changes button to apply your changes.