Gift Receipt
A gift receipt is issued by a retailer at the point of purchase, it does not include price information for the purchases. The recipient of the gift is able to use the receipt to return or exchange the item if needed. A bar code(optional) is printed on the bottom of the receipt for quick return or exchange.
Gift receipt can be printed at end of Processing a transaction in the Post-Transaction window by clicking the Print Gift Receipt button.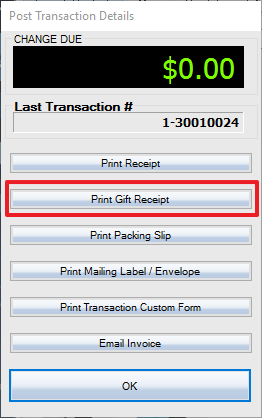 A gift receipt should have no pricing information.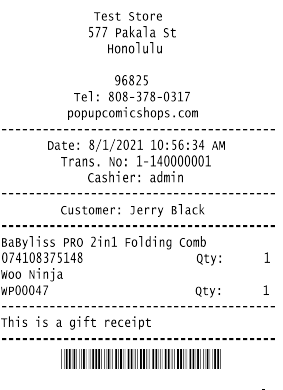 "Print Gift Receipt" button can also be found in Recall Transaction screen.