Making customers visible only to their sales rep
You can separate customers' list so the salesperson can view their own customers by these settings.
Create an employee attribute called "Rep Group", assign a name to the group.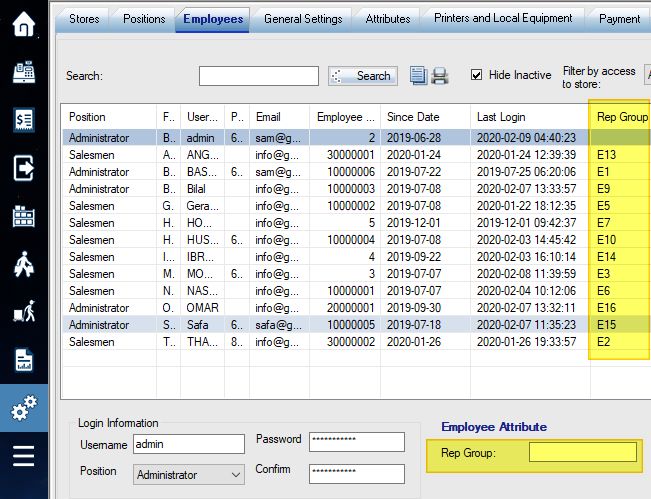 Create a customer attribute called "Visible to Rep Group". Only employees with the same rep group or blank group can view this customer.

If you add the "Sales Clerk" attribute for the customer, it will auto-select the sales clerk in POS.