Printing a Packing Slip
A packing slip is a copy of a transaction invoice without prices printed on it, which is meant to be included in boxes of shipped items.
You can print the packing slip right after the transaction.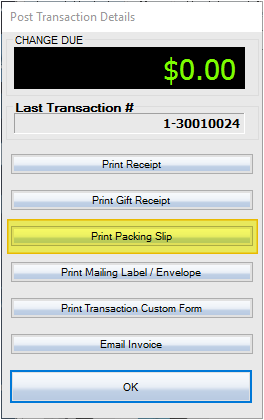 Or recall the transaction whose slip you would like to print, and select the Print Packing Slip button.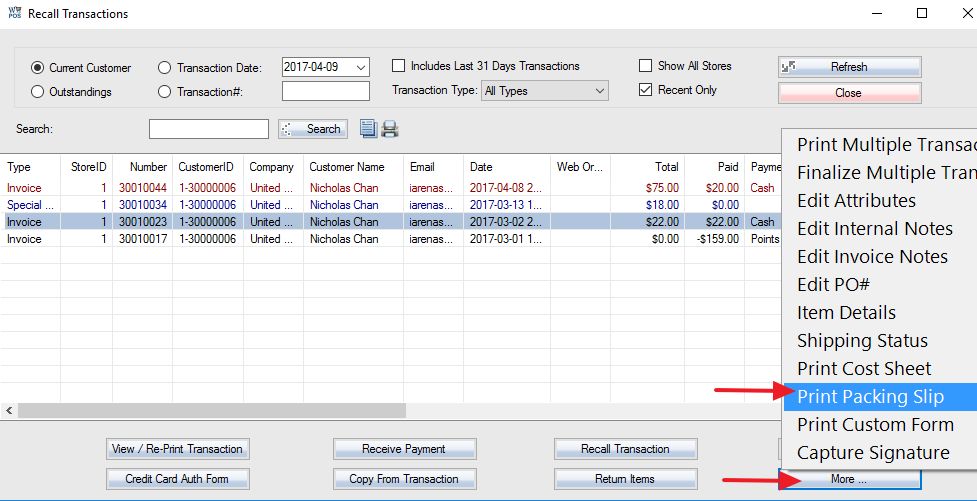 The packing slip will show all items in the transaction, with the prices omitted. To print the slip, press the Print To Printer button located in the top right corner.