Recording a Paid In or Paid Out
To record either a paid in or a paid out, press either Shift-F9 or the Paid In/ Out button from POS screen.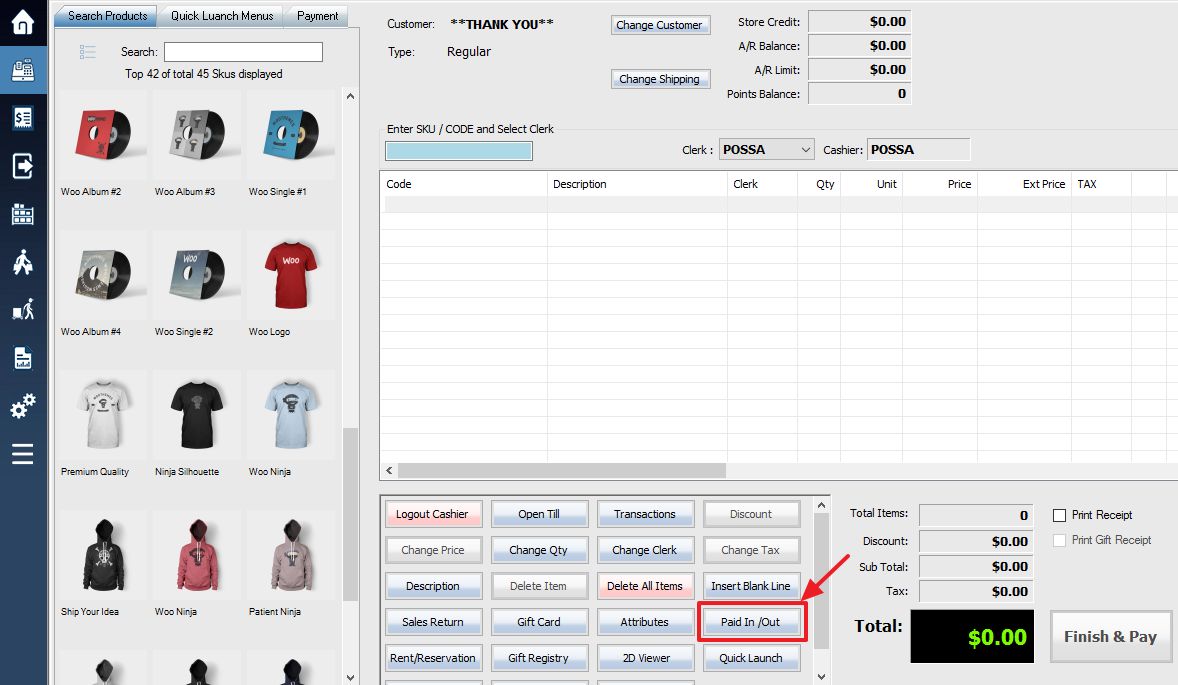 From the Paid In / Paid Out menu, first select whether this is a paid in (cash added) or a paid out (cash removed).
Next, use the drop-down Reason field to select the reason for the transaction. Reasons are set during store setup. (See: Setting up Reasons)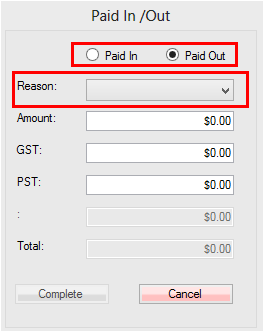 Then type in the amount paid into the Amount and taxes field.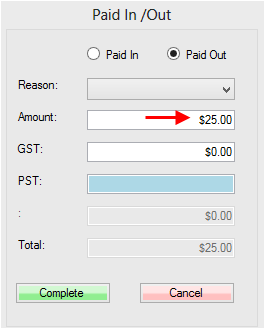 Finally, press the Complete button to complete the transaction. Your end of day totals will reflect this change.
To reverse incorrect Paid In/Out, click here.