Reprinting Transactions
You can reprint a transaction right after a transaction. To reprint a historical transaction, either click View Transaction button from customer screen,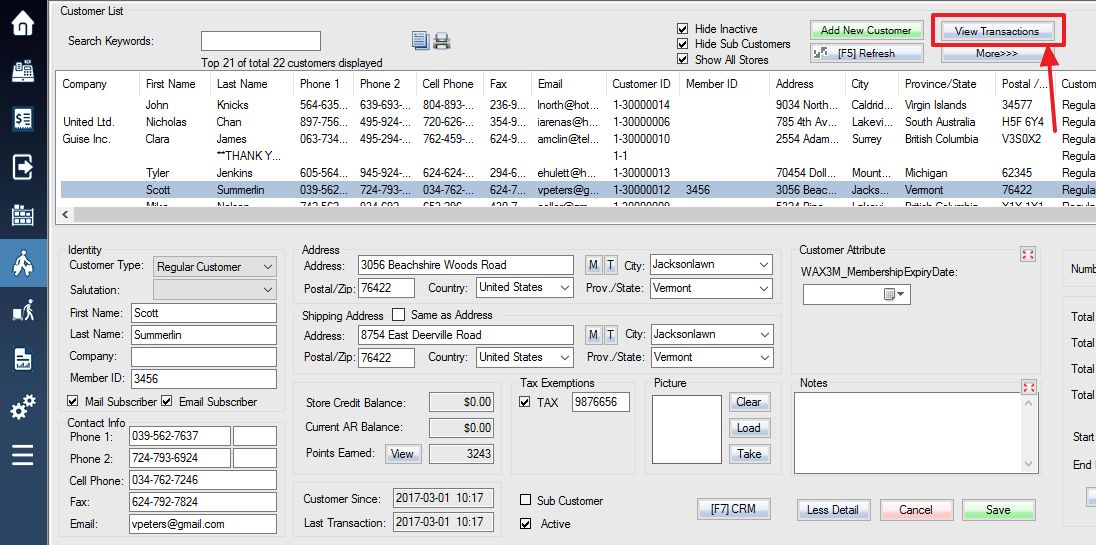 Or, select the Transactions button, or press F3 from the sales screen.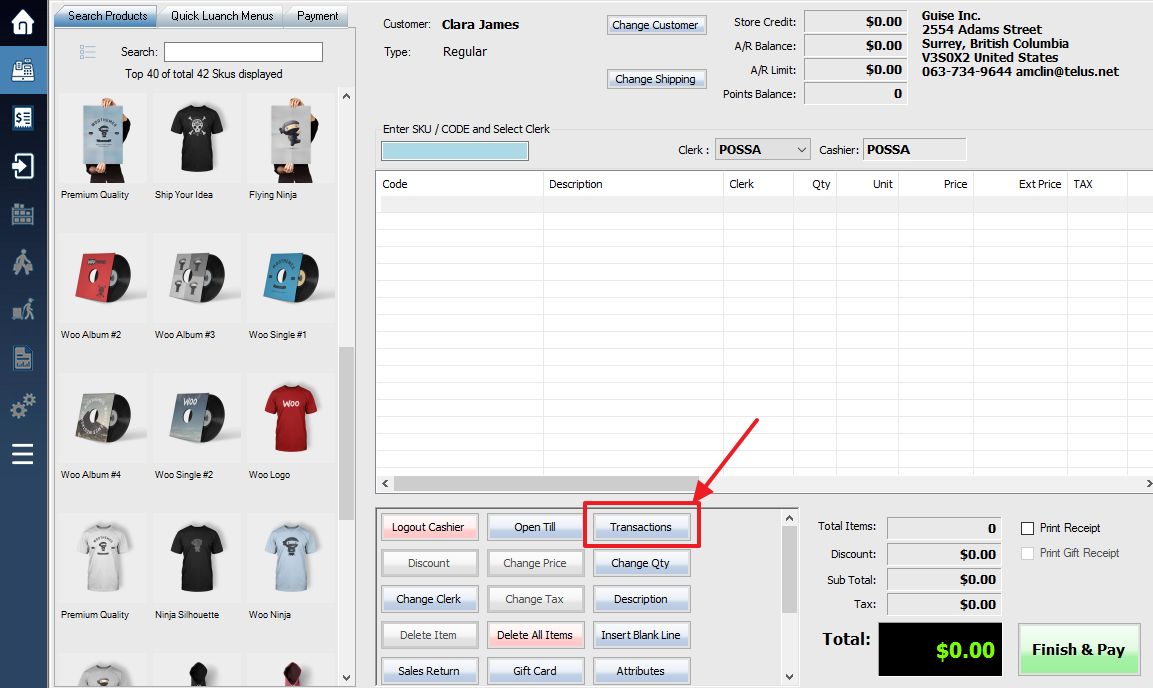 Choose the transaction you would like to reprint from the list in the new window and select View / Re-Print Transaction or double-click the transaction.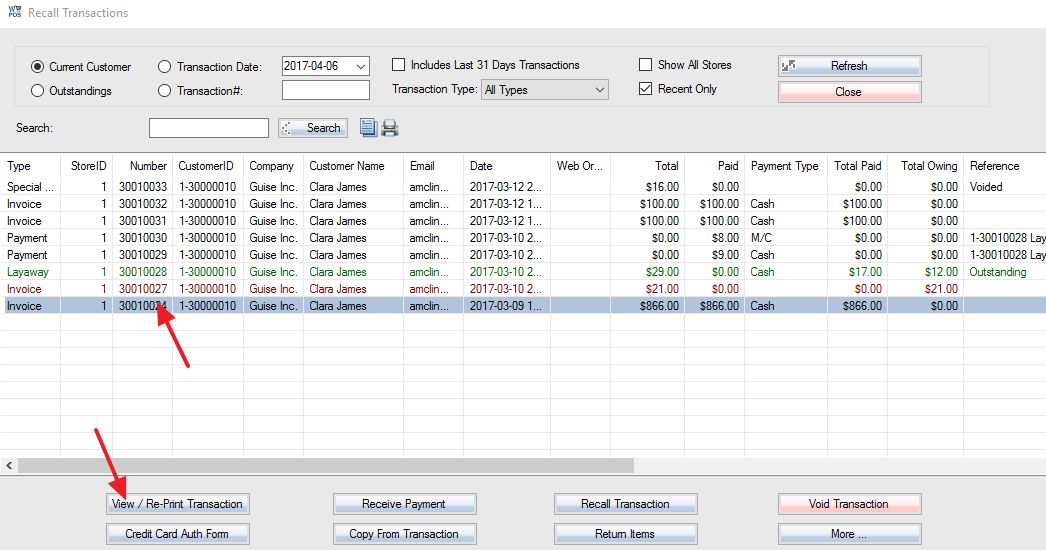 Once the invoice is displayed, simply press the Re-Print button located at the bottom of the screen and a copy will be printed.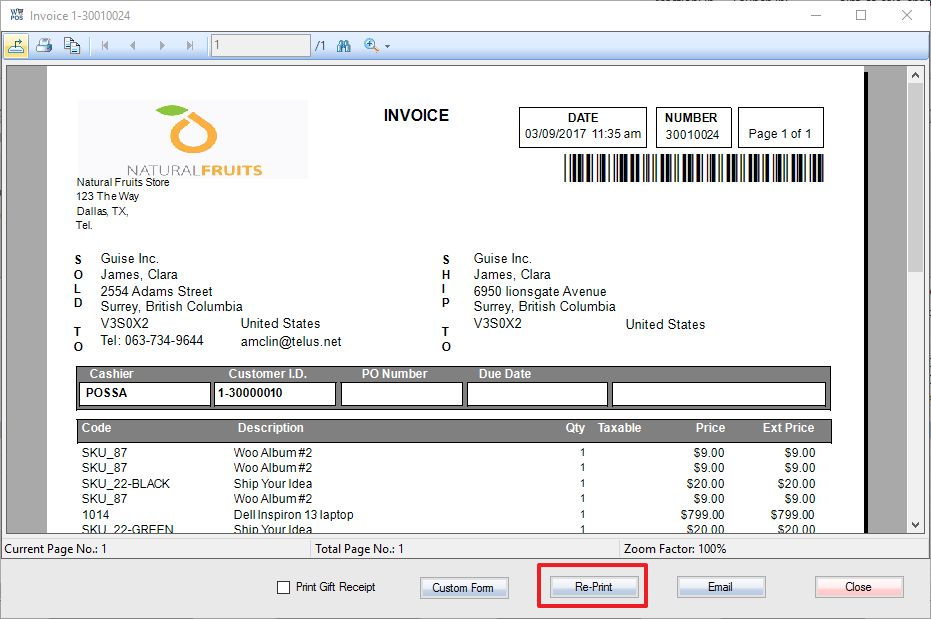 To print multiple transactions at once, you can select More button, then Print Multiple Transactions