Setting Up (and plugging in) a Cash Drawer with the Control Signal-Printer
On the back of any cash drawer, there will be Control Signal From Pos Printer slot to plugin the control signal cable. One end of the cable goes into the slot shown below and the other end goes into your receipt printer. An example of a receipt printer would be the Citizen  CT-S801 printer. This is the only cable required to plugin to a cash drawer for it to function.
This is a cash drawer cable:

1. This end goes into the cash drawer slot labeled as Control Signal From POS Printer.
2. The end goes into the receipt printer.
Cash drawer cable slot for cable end 1: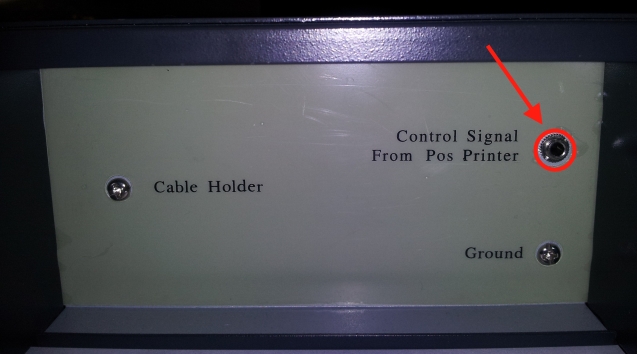 Citizen receipt printer cable slot for cable end 2: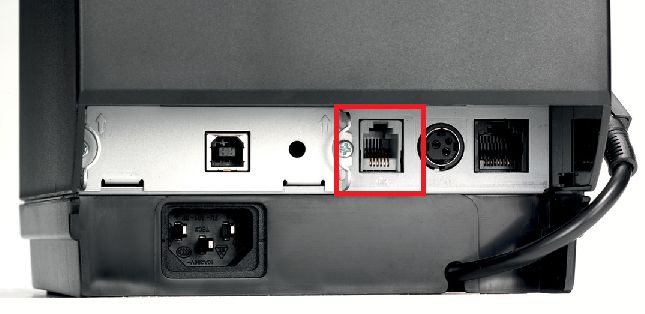 Select the printer which the cash drawer attached to.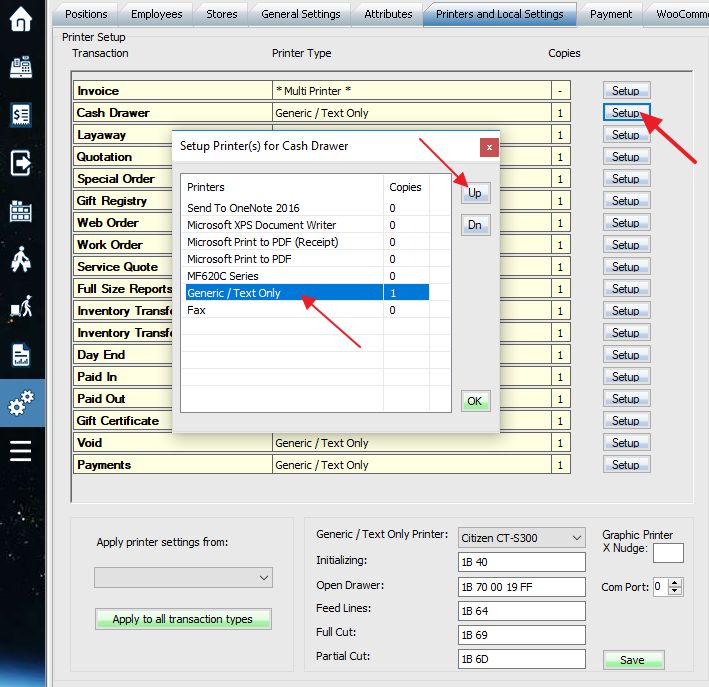 Select the receipt printer type, or if the cash drawer connect through serial port, select com port number.

(If you select the Citizen CT S-300 option, it will allow you to use most Citizen and Epson receipt printers.)
(If you select the Star SP-200 option, it will allow you to use most Star receipt printers.)