Starting Sandbox Mode
Sandbox mode is useful for learning and testing the WooPOS system without making unwanted changes to your main store database. (Note: if you want to play around with historical backup data instead of current data, unzip one of the zip files in the c:\woopos\backup folder, place the dat file in the same folder and rename it to AlternativeSandbox.dat)
To enter Sandbox mode you must first Log into the system
Once you are logged in, you can enter sandbox mode by selecting Sandbox from the home screen.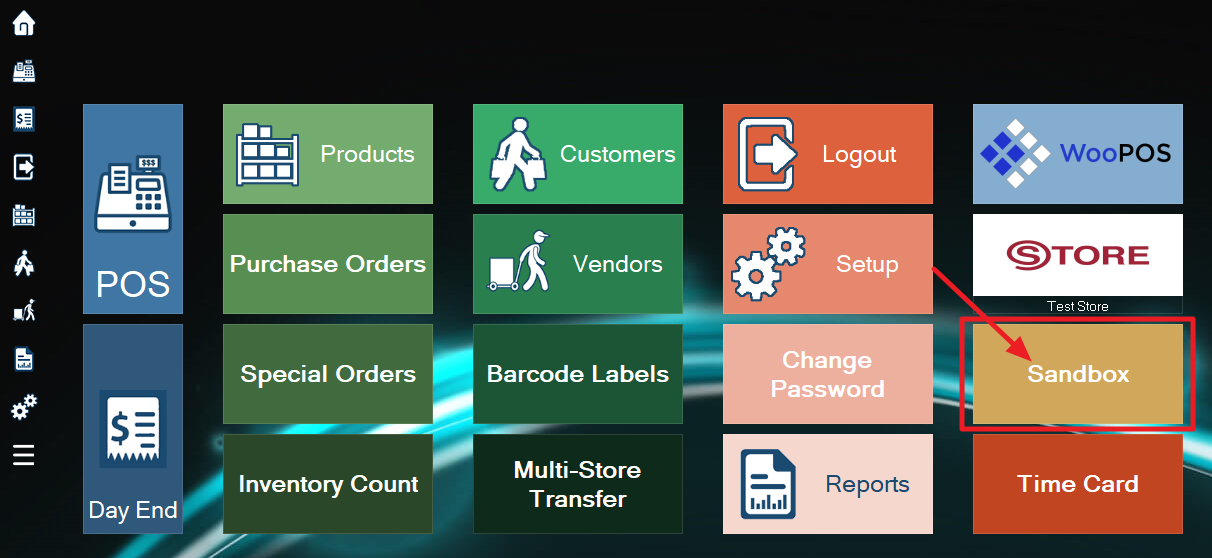 A prompt will appear warning you that you are entering Sandbox mode. Select Yes to continue.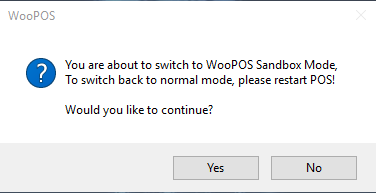 If you have previously accessed Sandbox mode, another window will pop up asking if you would like to delete your existing training database and create a copy of your current database. Click Yes if you would like the Sandbox mode to contain a copy of your current store information. Click No if you would like to continue using the same data from your last Sandbox session.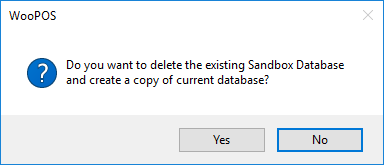 Once you have made your selection, the home screen will reload with a gold-colored left-side menu, reminding you that you are now in Sandbox Mode.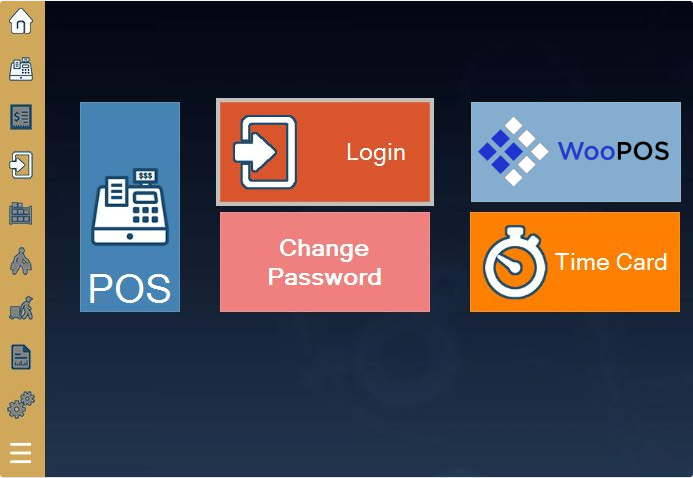 Make a note that you must switch back to normal mode in order to process sales, as sales done during Sandbox mode will not be recorded into the live database. To enter normal mode simply restart WooPOS.
Cloud synchronization, payment integration, and WooCommerce integration are not available in Sandbox mode.