Using In-Store Store Credit on WooCommerce
You can give store credit for returned items to your customer. Store credit can be used in store or online.
To use store credit in WooCommerce, first install and active WooPOS Store Credit & Points plugin:
Enable Store Credit in plugin settings.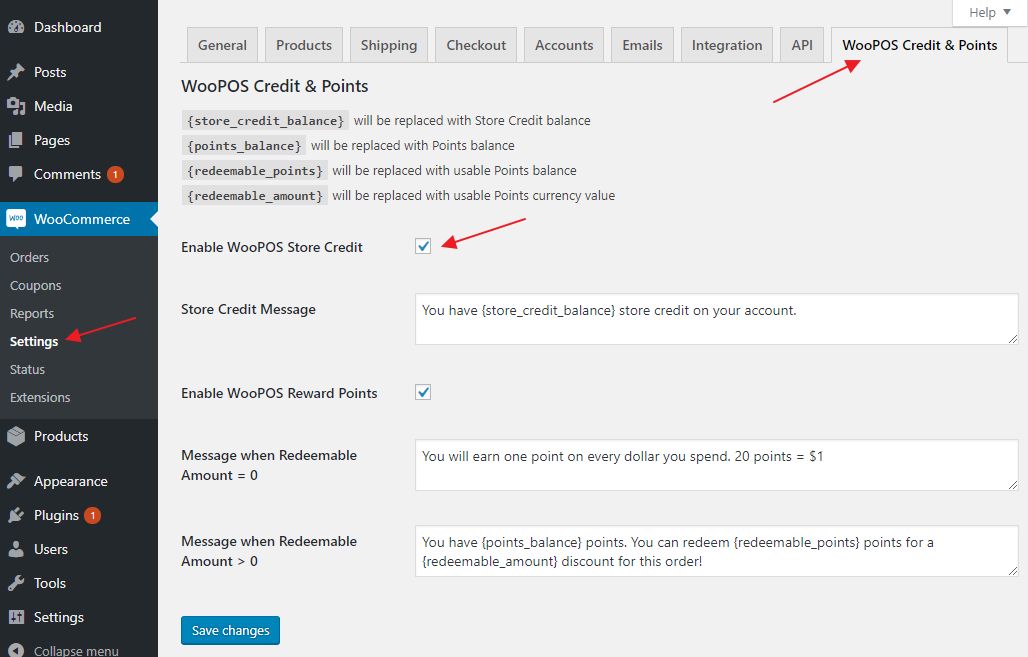 Enable Store Credit uploading in WooPOS.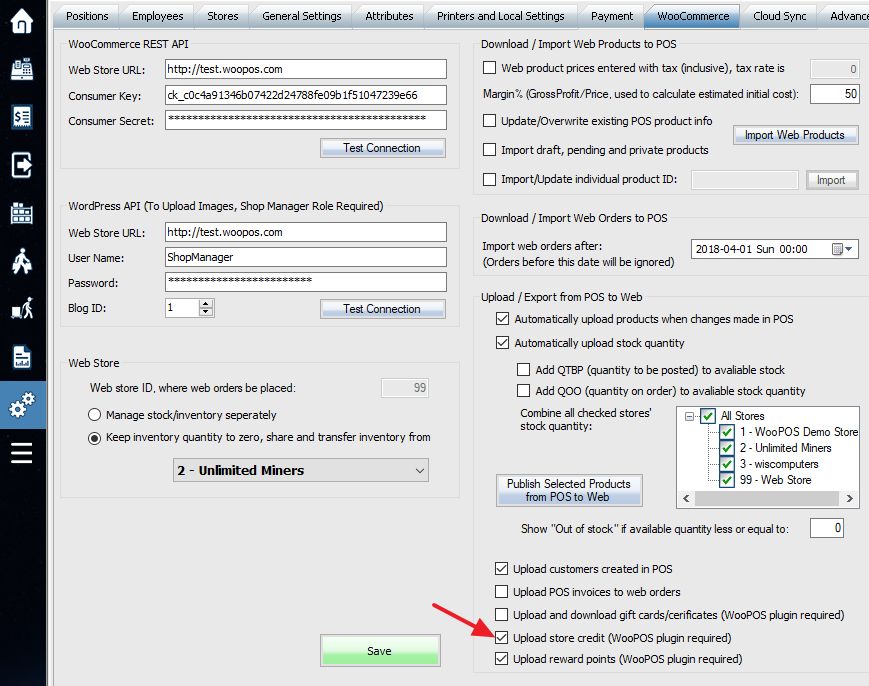 Store Credit balance can be viewed in WooPOS and online.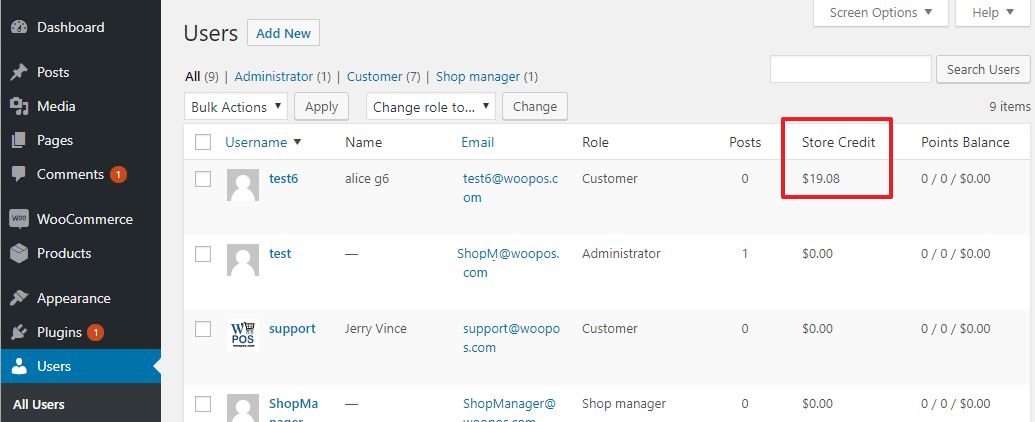 Shoppers can use store credit when they shop online: