Voiding a Layaway or Special Order
1. To void a layaway or special order, first Access the POS menu.
2. Select a customer with the transaction you want to void, then select Transactions (or press F3) at the point of sale screen.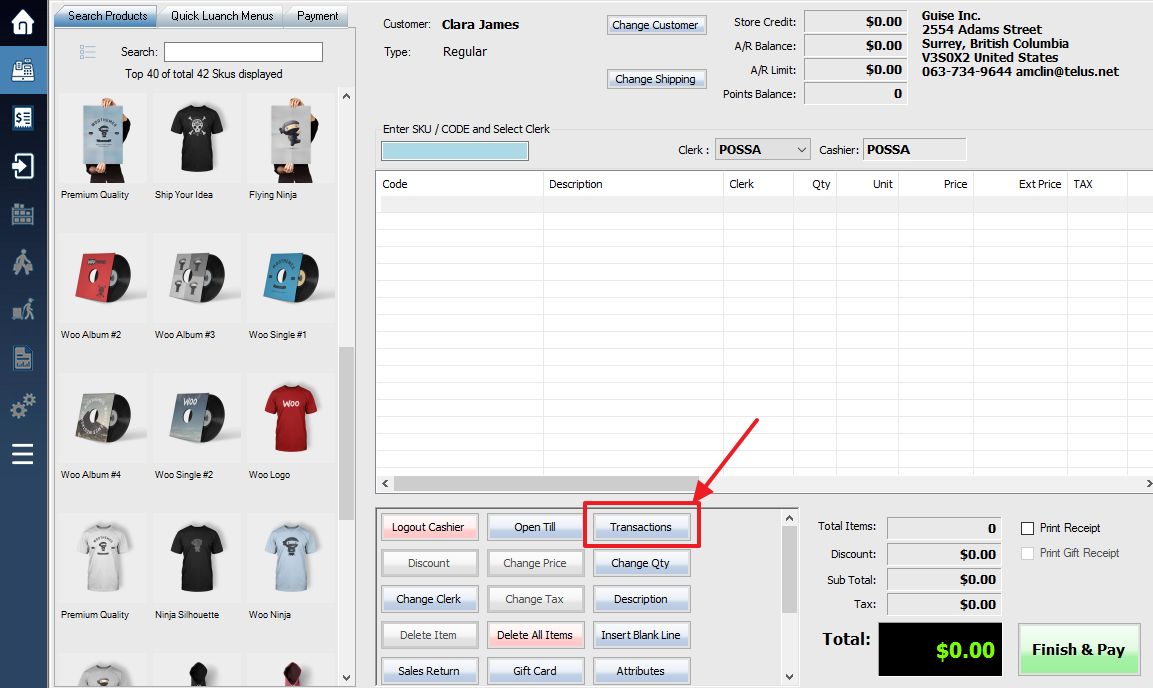 3. Select the transaction you want to void by clicking on it once.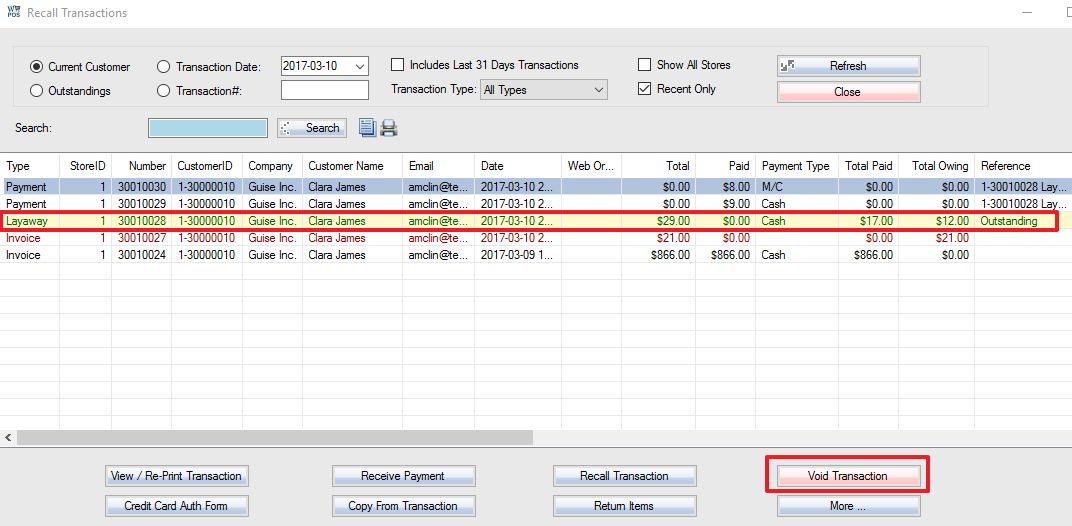 4. If the transaction already has a downpayment on it (it has been partly paid for), you must first return the downpayment to the customer before it can be voided. To do this, select Receive Payment. You must use a negative value to refund the down payment.
5. After the transaction has a value of $0.00 in downpayment, you may void it by selecting Void Transaction button at the recall transaction menu.