Adding Web Order to Back Order
You may have a web order, but the item is not in stock. You need to add it to backorder or special order, and then add it to purchase order.
First, turn on the switch 029 and 052 in the store settings.
Use F3 recall transaction in the POS front end.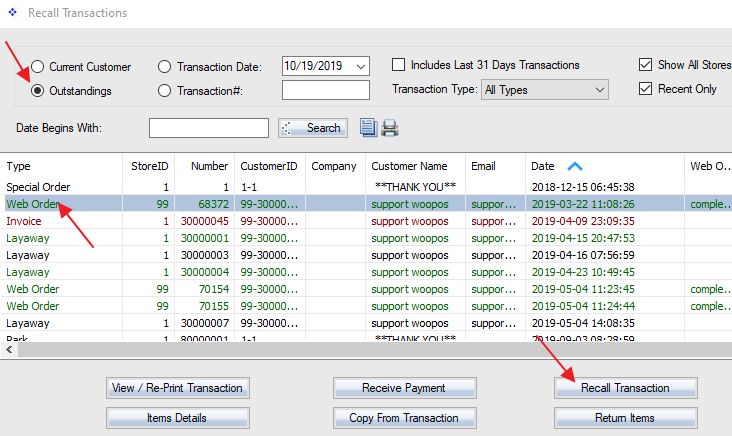 Change item status to OnSpecialOrder.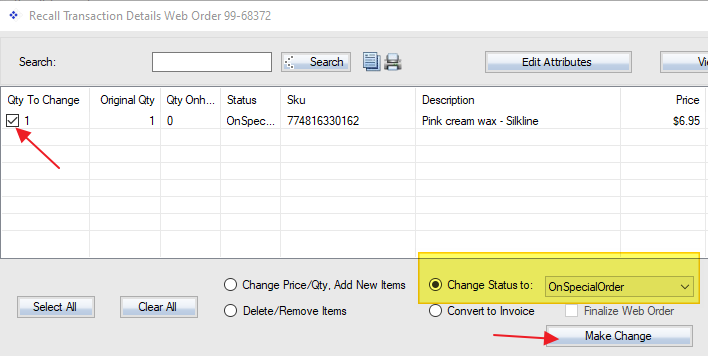 In the Special Order section, you should see the special order item.
Then you can add the item on special order to a purchase order.