Printing Purchase Orders
**The general purchase order guide can be found here.**
Using the purchase order screen, you can print or email a copy of your PO to send to your vendor.
1. If there is no currently open order, select the order (double click the order or click Edit Selected Order) to which you would like to print.

2. Select Order & Receive tab, and click Print Reports / Labels, select On Order Report.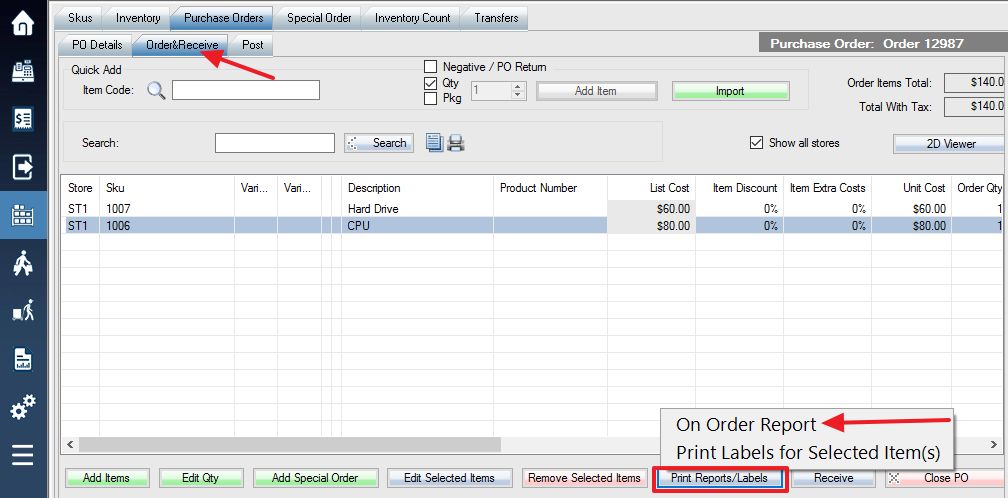 3. Once your report is displayed, you can choose to print, email (PDF), or export it using the menu at the top of the screen.