Sending AR Statements By Email
To send monthly A/R statement by email to all customers, first, create an email template HTML file name starts with AREmailTemplate.
Check the last part of this article to set up the email server to send emails.
Login to the system and access the Customers menu, select "Email AR Statements" from the "More" menu.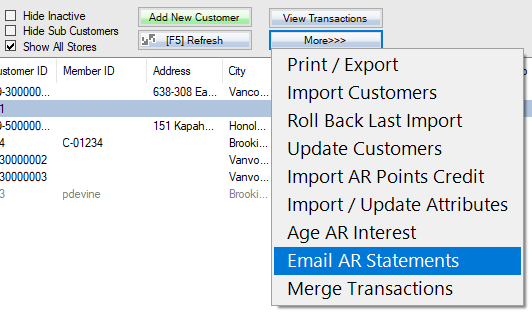 Select "Exclude sub customers" if you want to send AR statements by the group. The sub customers' transactions will be merged into main customer's AR statement.

Select customers (May need to hold Shift or Ctrl key) and click the "Send AR statements by email" button.

After emails have been sent, the results should show up here.