Using a Pole Display or Customer Display
** Using a pole display is not recommended. Please see the bottom of the article.
1. To set up the pole display settings, first access the Setup menu.
2. Next, select the Printers and Local Settings tab. From there, on the right side, there is a section for "Pole Display".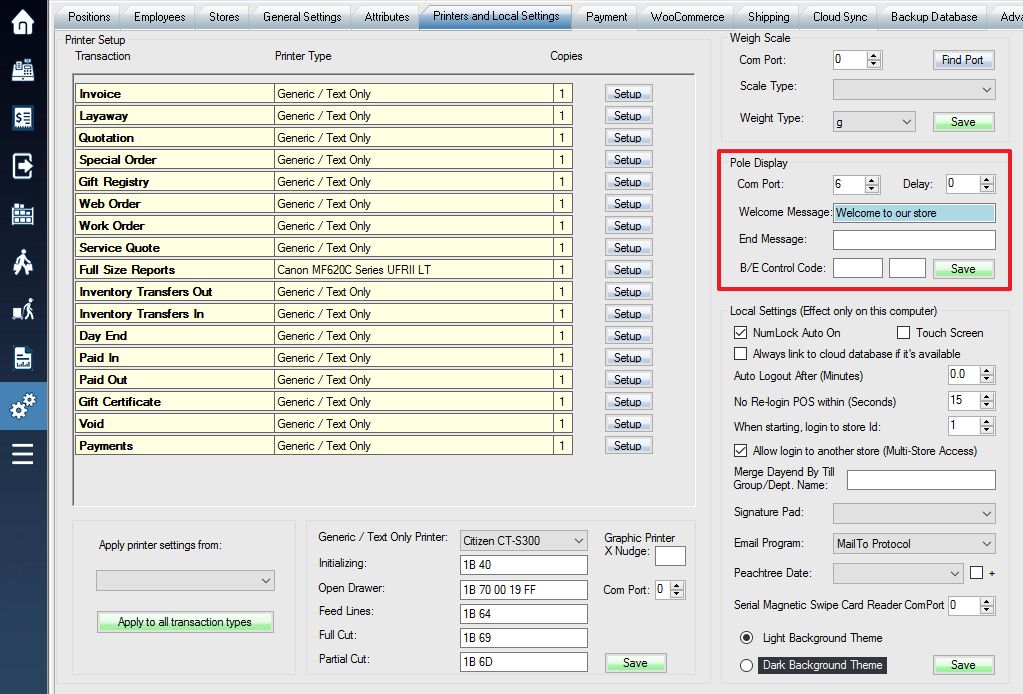 3. Enter the com port value, whether you want a delay, and the welcome/end messages.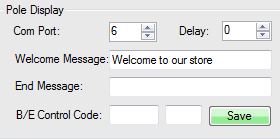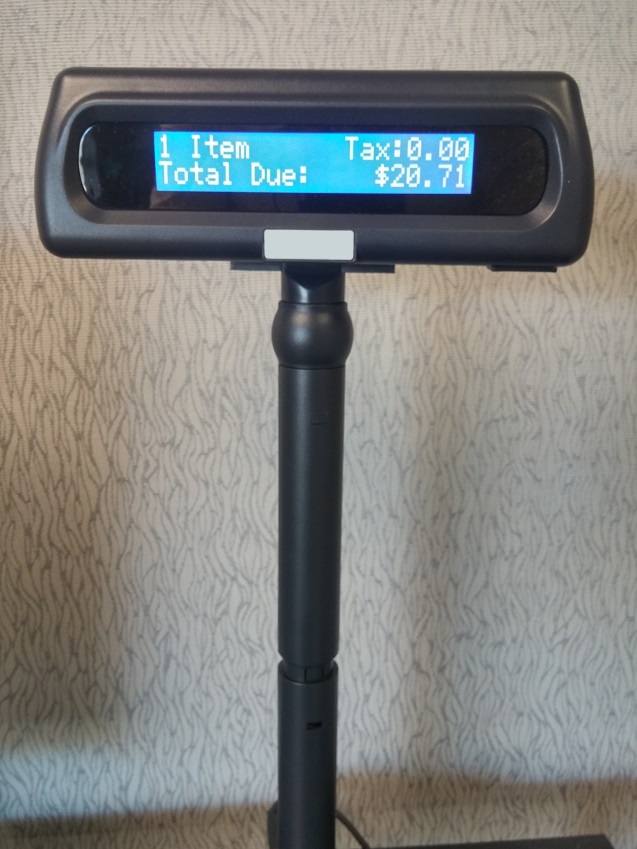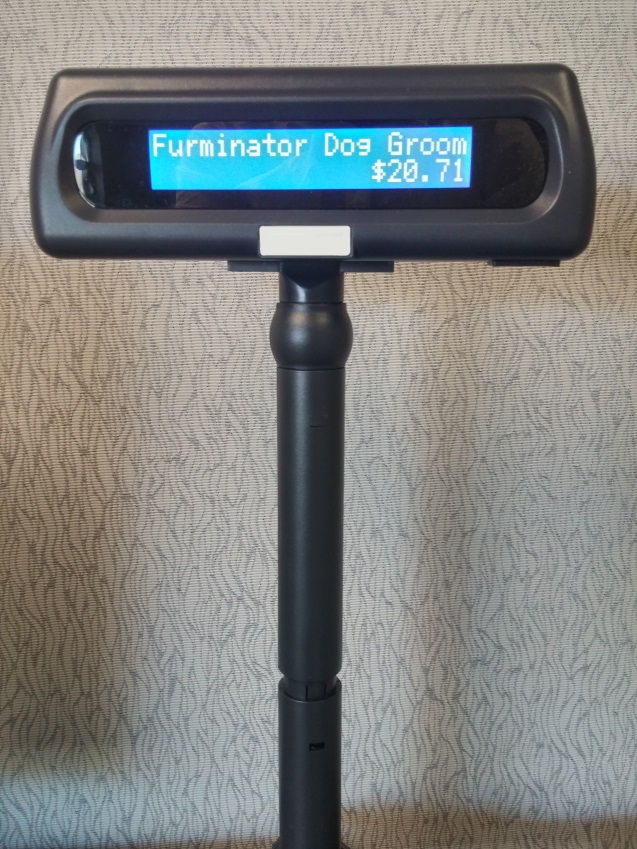 Pole display is outdated and might be more expensive than an LCD/LED monitor, we recommend you to use a monitor instead. Just simply plug in a second monitor to the computer through HDMI, USB, VGA or DVI. The second monitor will display more detailed sales information and your advertising to your customers. The second screen should be looked like this: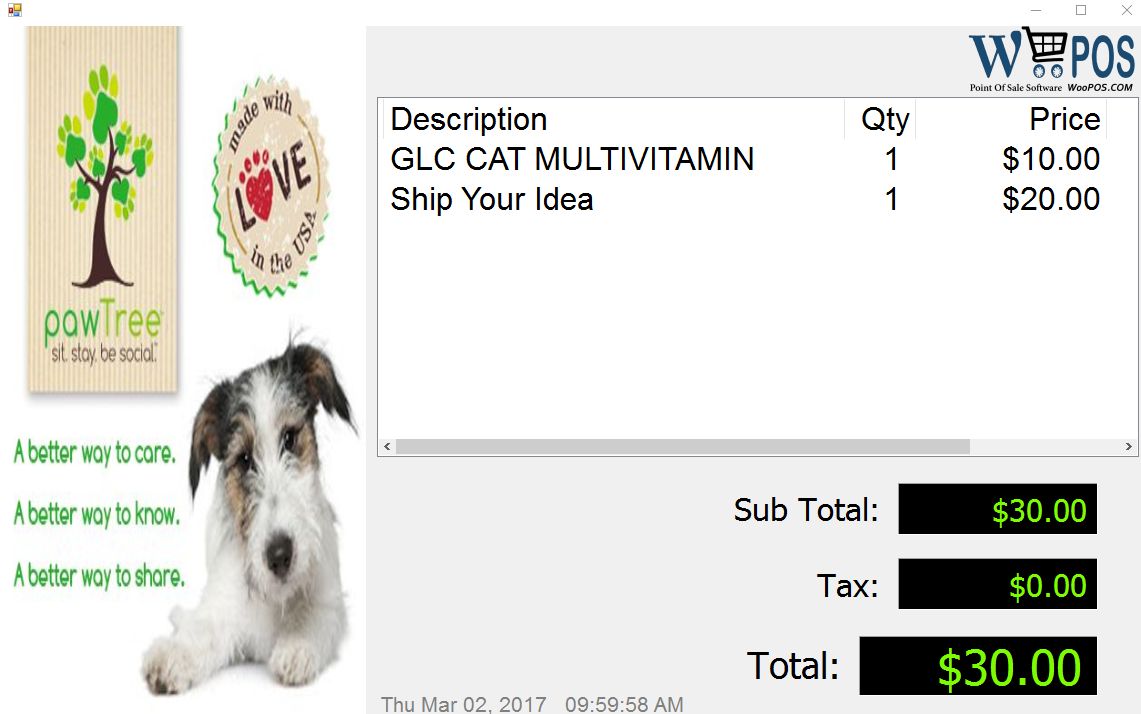 The advertising image or slide show (JPG/PNG/GIF) can be set up in the store settings.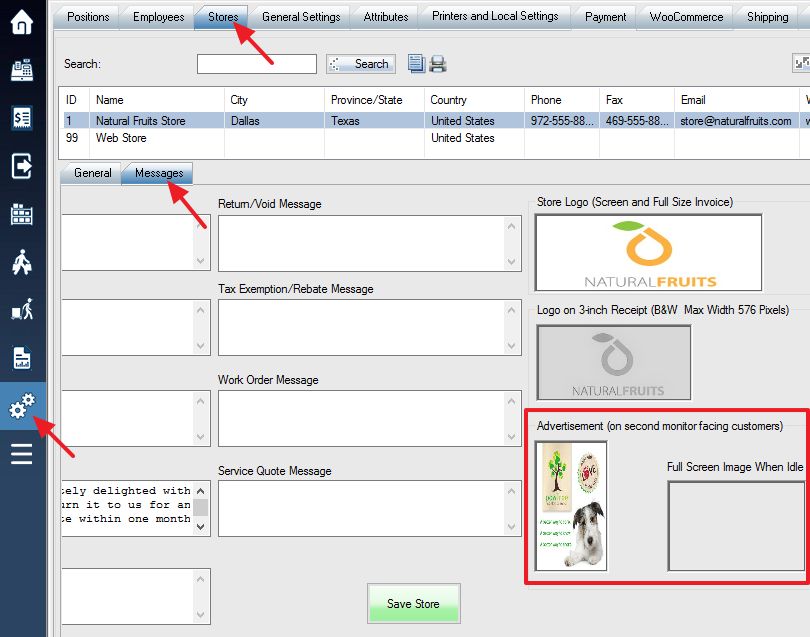 The second screen will automatically show up if the computer has two monitors. If not, you can click a button to show the second screen.

Another alternative product is SII (Seiko Instruments Inc.) LCD display attached to the SII receipt printer.
You can also display messages on selected (WorldPay, BlockChyp) payment pin pad models.
To display your store logo instead of WooPOS logo, turn on the switch 098 in the store settings.