Inventory Count Variance Report
**The general inventory count guide can be found here.**
Once you have accounted for all variances in your count, it may be useful to print out inventory variance reports to help adjust your counts and ensure that any variances are correct.
From the reports screen, use the options on the left side and then double click on "Inventory Count" to expand it. From this expanded section, select either "Variance By"  or "Detailed Variance By". You will see a list of options for your reports, which can as detailed as you need.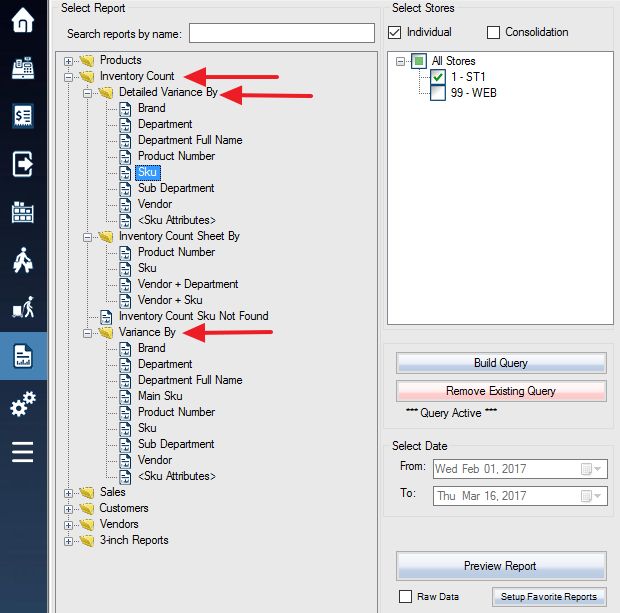 Once you have selected the report you would like to print and the stores you want to include you can use the Build Query button to make an even more detailed report if you like.
If you are satisfied with your selected options, select Preview Report at the bottom corner of the screen to display your report in a new window. Once you are viewing your report you can save or print it for further reviews.