How To Change Inventory Stock Quantities on Android Phone/Scanner
Before you get started, download and install WooPOS inventory count app from Google Play Store.
Method 1: Count Offline
1. Upload SKU list from POS to Scanner for offline use. Scan the QR code from the Android app.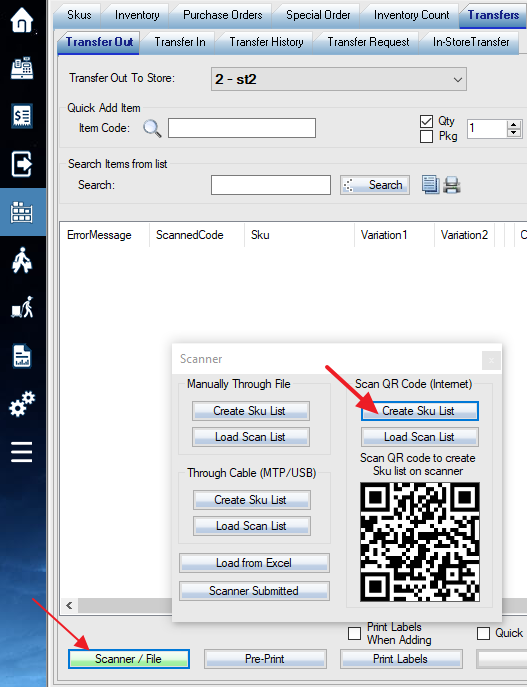 2. Count all items offline from the Android app. After done, select "Submit to POS DB" from the menu on the top-right corner.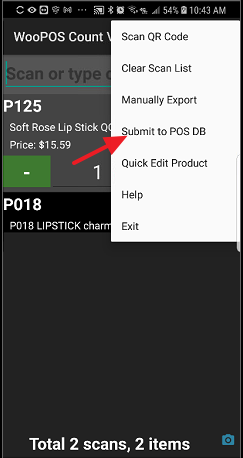 3. Import stock quantities from Scanner submitted. Then "update quantities" and select add new quantities or update existing quantities.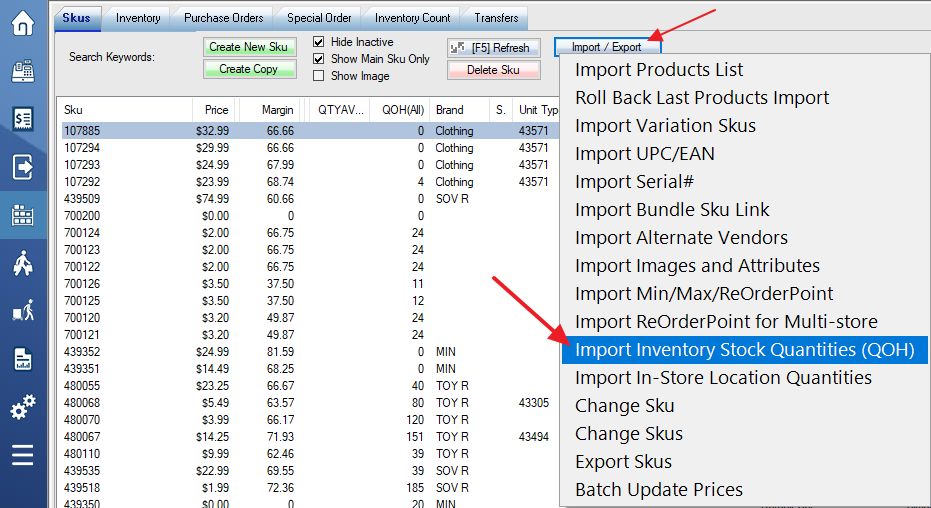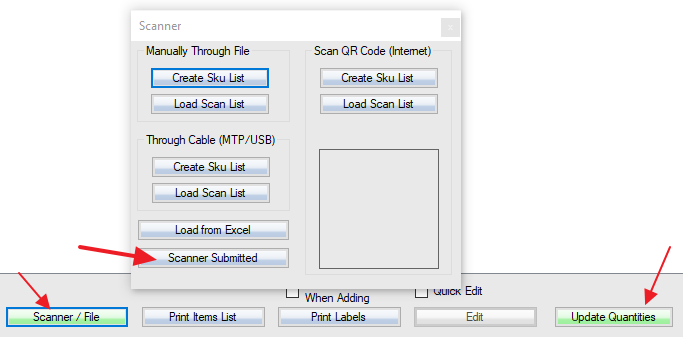 Method 2: Count Online
1. Create Web access URL.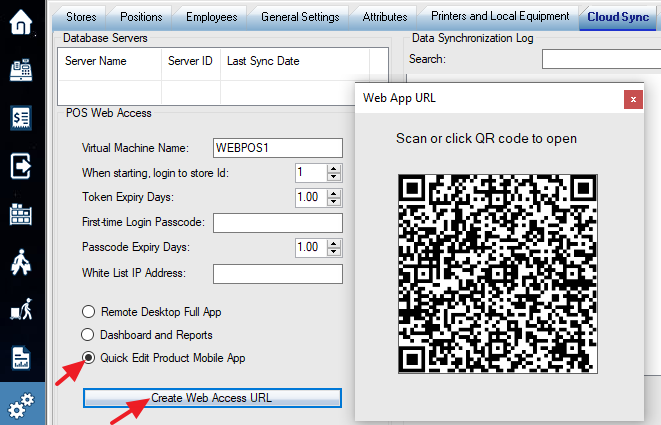 2. Scan the QR code from the Android App.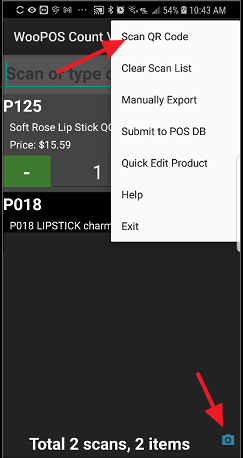 3. Scan barcode and edit quantity. Note: The data changes will be uploaded to the cloud database. It could be 2 to 5 minutes delay to show up on your local database. Check sync status if you don't see any changes after 5 minutes.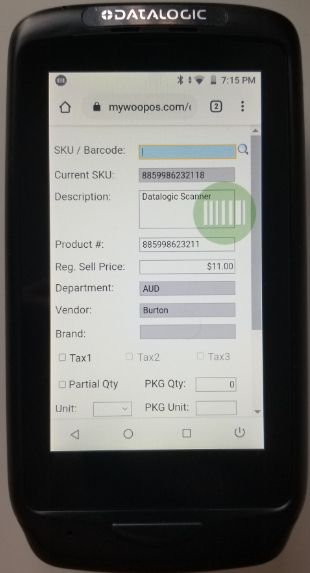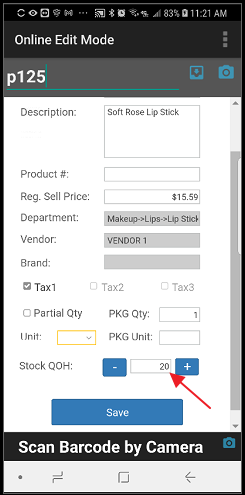 You can also adjust inventory quantities on the WooPOS desktop app.