Kiosk Customer Self Service Mode
Kiosk Mode will allow customers to scan or enter items themselves.
First, create an employee position. Take out all permissions. Only leave "List Products" and "Change Quantity".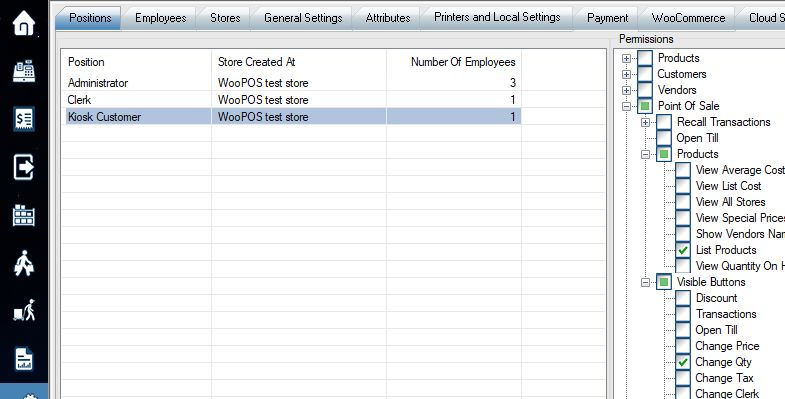 If you have integrated payment and let customers pay by credit card or bank card, check on "Process Payment Access". If you don't have this checked on, the transaction will be completed as a PARK transaction instead of the INVOICE.
Add an employee and select the position you have just added.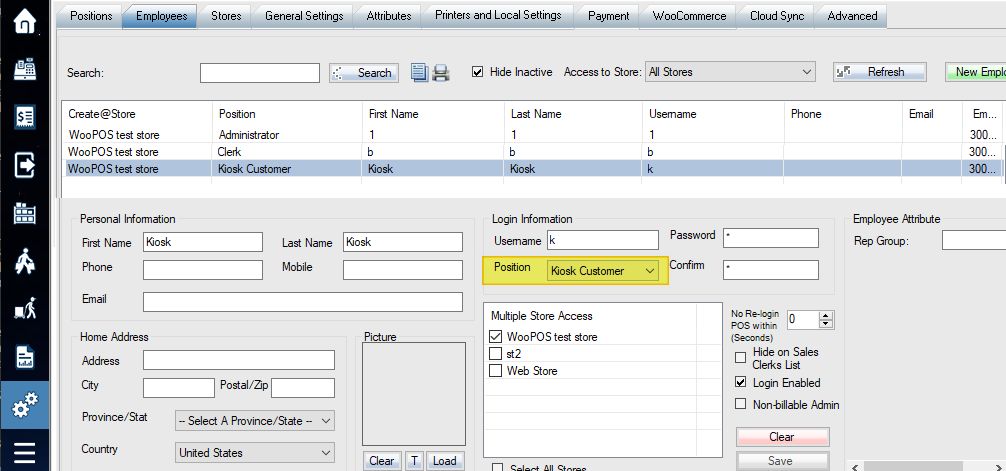 Setup auto-login on the kiosk computer. Select the user name you have just created.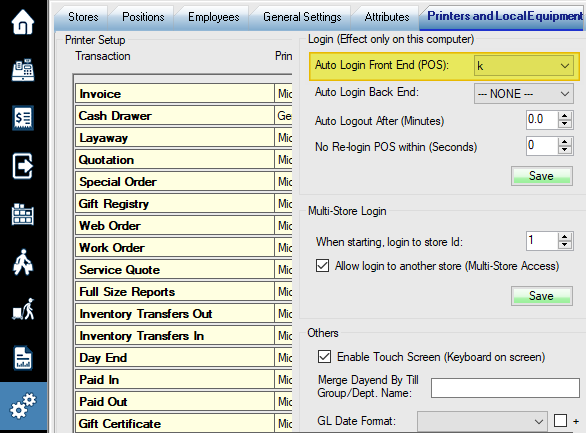 Set up the printer and enable the touch screen if needed.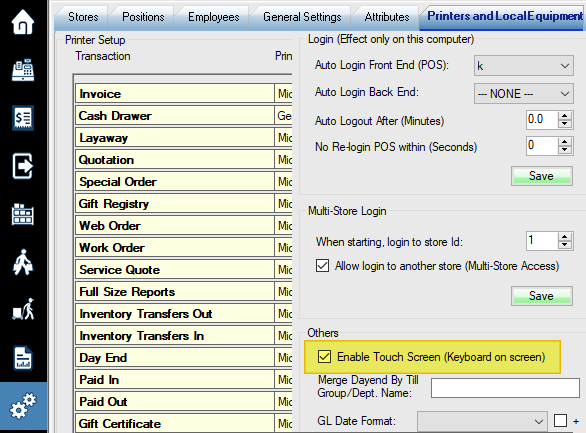 Customers can search for products and scan and add items. When clicking "Finish & Pay", the email input box will pop up.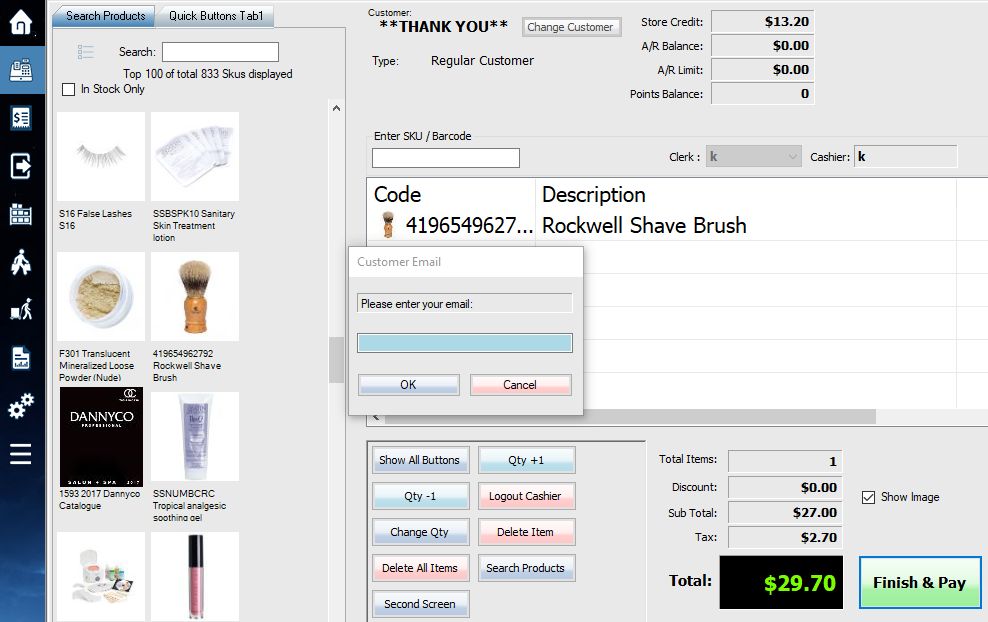 A customer information screen will pop up.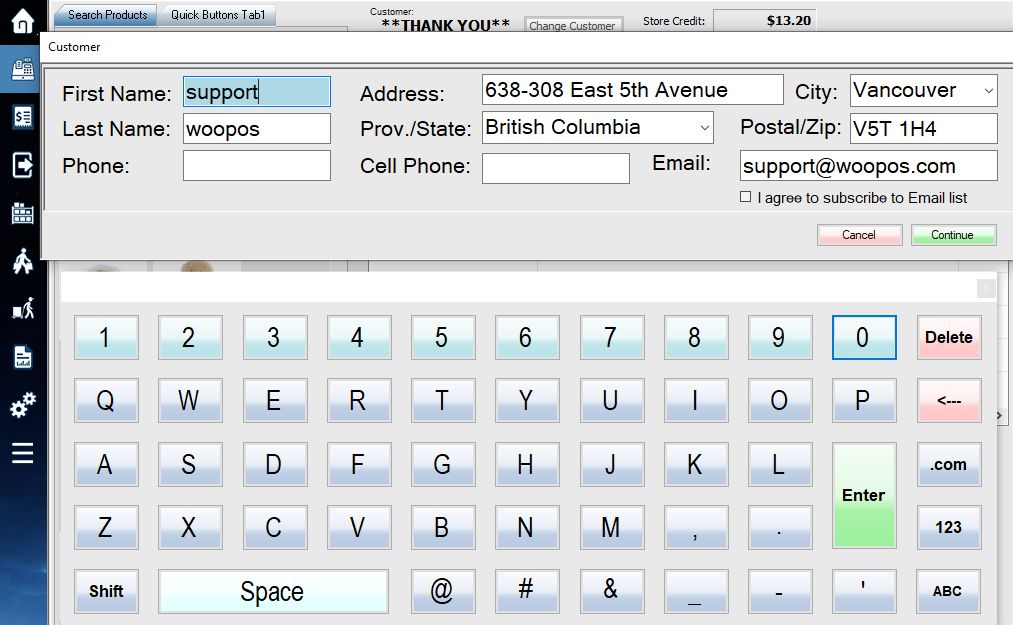 Then, the customer will process the payment or PARK the transaction. The receipt should be printed at this time.
To customize the screen layout, set up here: